Testimonials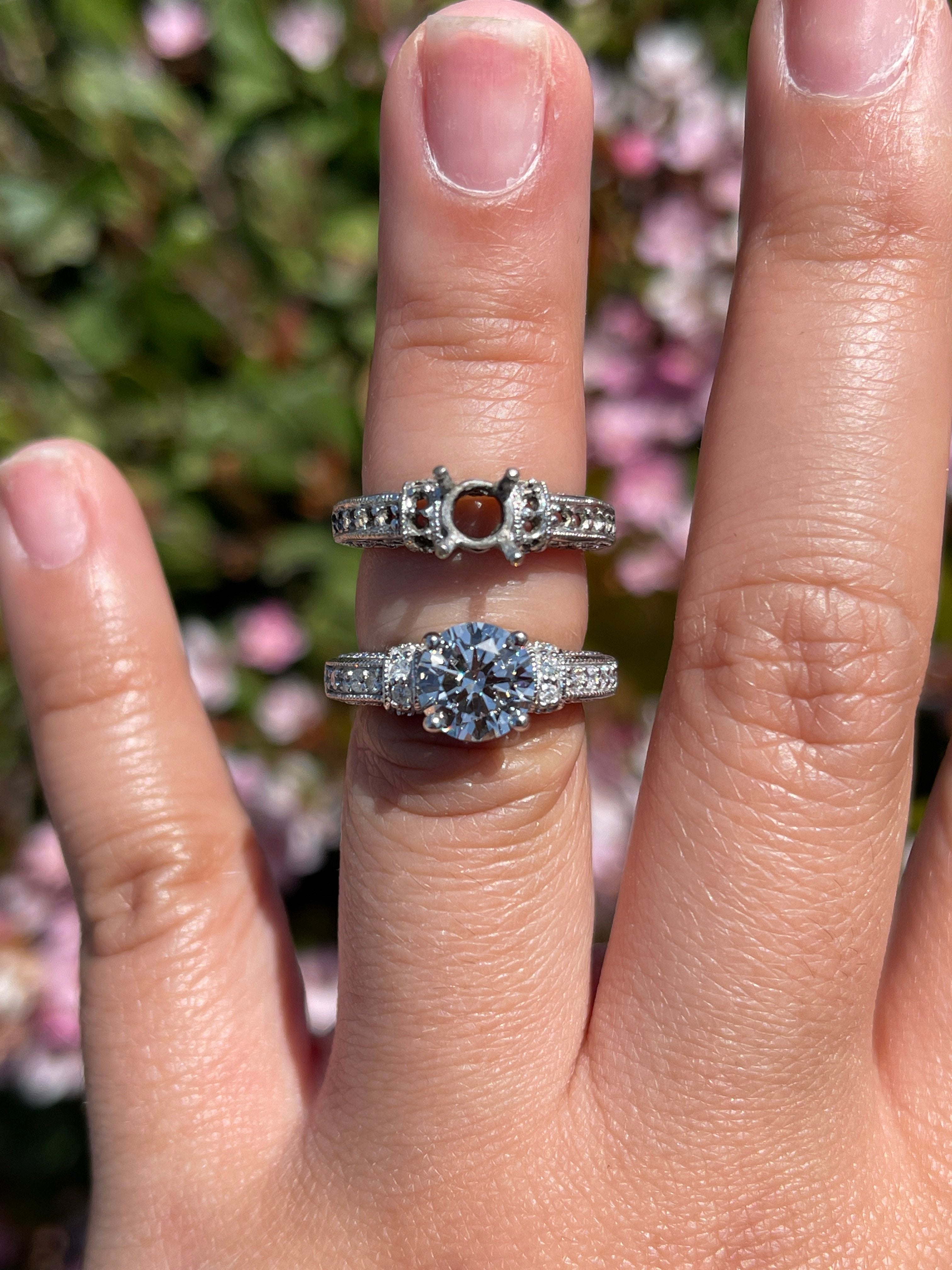 My husband and I cannot say enough wonderful things about this family owned business!!! Brandon and Elaine made us feel like family as soon as we walked up to their counter. Their knowledge, expertise, affordable pricing, and design ideas are second to none. My husband wanted to upgrade the center diamond of my engagement ring for our 10 year Wedding Anniversary. My engagement ring was not designed to hold a diamond much bigger than the original. Brandon informed us that they could use all my ring's diamonds to make an exact replicate of my ring, but also making it a lil bigger in order to hold the larger diamond. He then designed a necklace around my original center diamond that my husband gave me for my birthday. (Please see pictures below) North & South Jewelry has made us loyal customers for life!
We love this family owned jewelry shop! Brandon and his mom did not hesitate to help us beginners out and answer any questions we had. I was picking out and engagement ring and I had no clue what I was doing. Brandon explained cuts, sizes, clarity, and prongs like a pro. On top of that, the pricing cannot be beat! I have one happy fiancee and I can give north and south jewelry all the credit for that!
Thanks to everyone one at. North & South jewelry they did a wonderful job on me and my wife rings. Definitely coming back for a custom piece soon. And they even gave us a lesson on diamonds. 10 out of 10…
My family has been going to North & South Jewelry for years! There's no one we trust more. From custom pieces to shopping their collection, they really are the best. Highly recommend. Here is a pic of my recent engagement redesign. They have the best customer service and very reasonable pricing.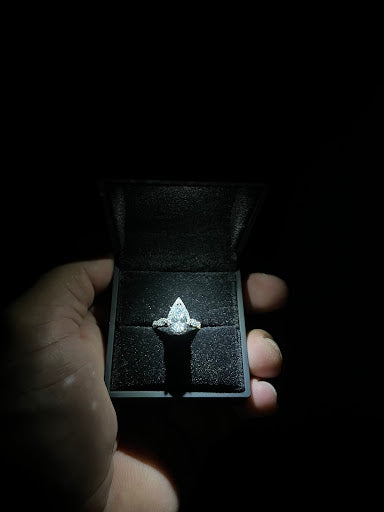 The jewelers are great at designing their rings. The process is simple and the people are knowledgeable and very nice.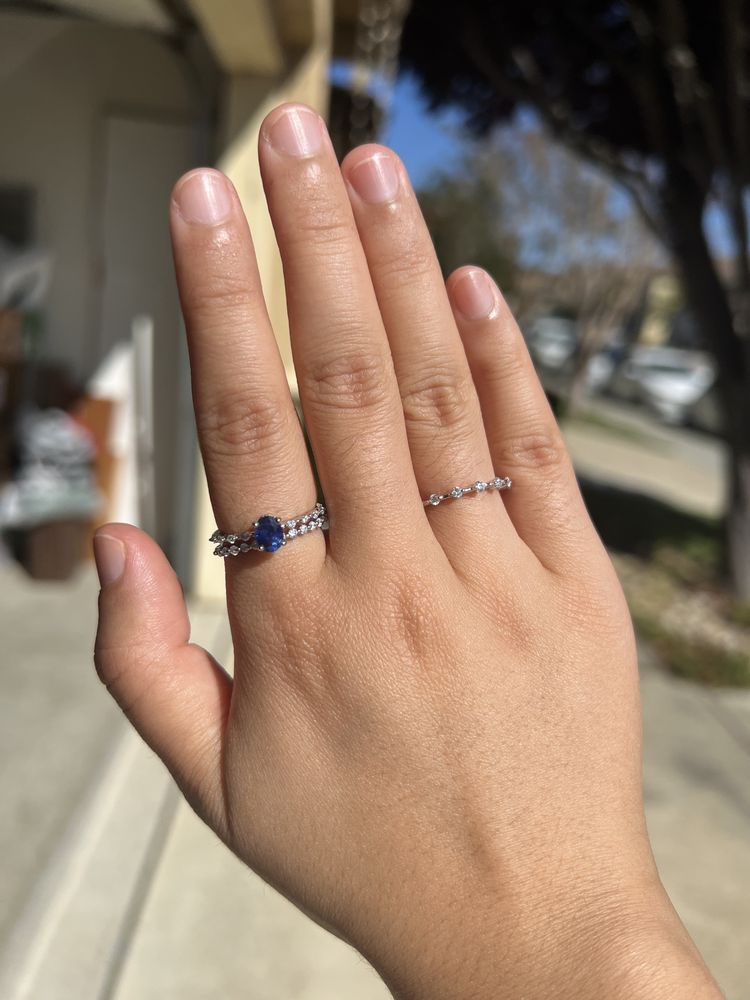 I highly recommend North&South Jewelry!! From the moment I walked in, I was treated like a valued guest rather than just another customer. Elaine went above and beyond to understand my preferences. After taking the time to listen to what I was looking for, she was able to provide recommendations and narrowed down options based on my needs. Unlike other places I've been to, she didn't rush me or pressure me into making quick decisions.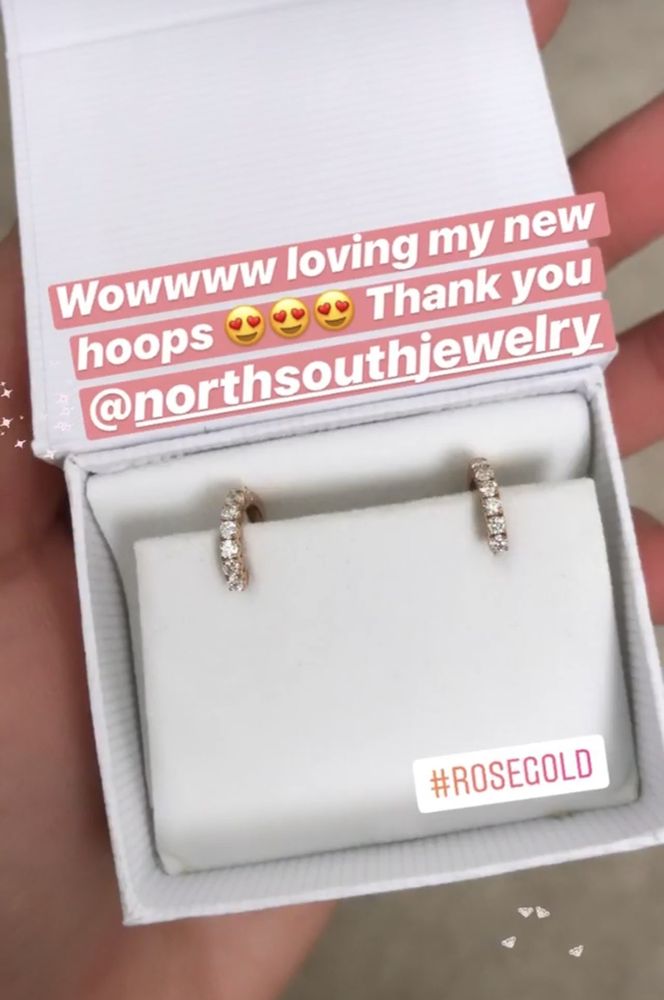 North South Jewelry was an excellent pick for me while shopping for diamond hoop earrings! I found them on Instagram and messaged them right away. They responded with pictures of what I was looking for in less than an hour. Even better, the owner offered to make me a custom set of rose gold diamond earrings in the size I wanted, and they were ready in about a week. Fortunately, their Anaheim location is only 15 minutes away from my home, allowing me to drop by and pick it up while also perusing their whole selection of jewelry. Of course, this won't be my last buy! I keep telling everyone that this is now my go-to jewelry store.
North & South is my family's go-to place for any jewelry. My wife & I have purchased so many items from them because their quality and customer service is excellent. We've bought our engagement rings, wedding rings and anniversary gifts from them. They have gorgeous designs and the amount of customization is astounding. They will treat you like family and will always stand behind their work. Looking for jewelry is tough because there are so many options, but go check out North & South Jewelry. I'm sure you'll be happy you stopped by!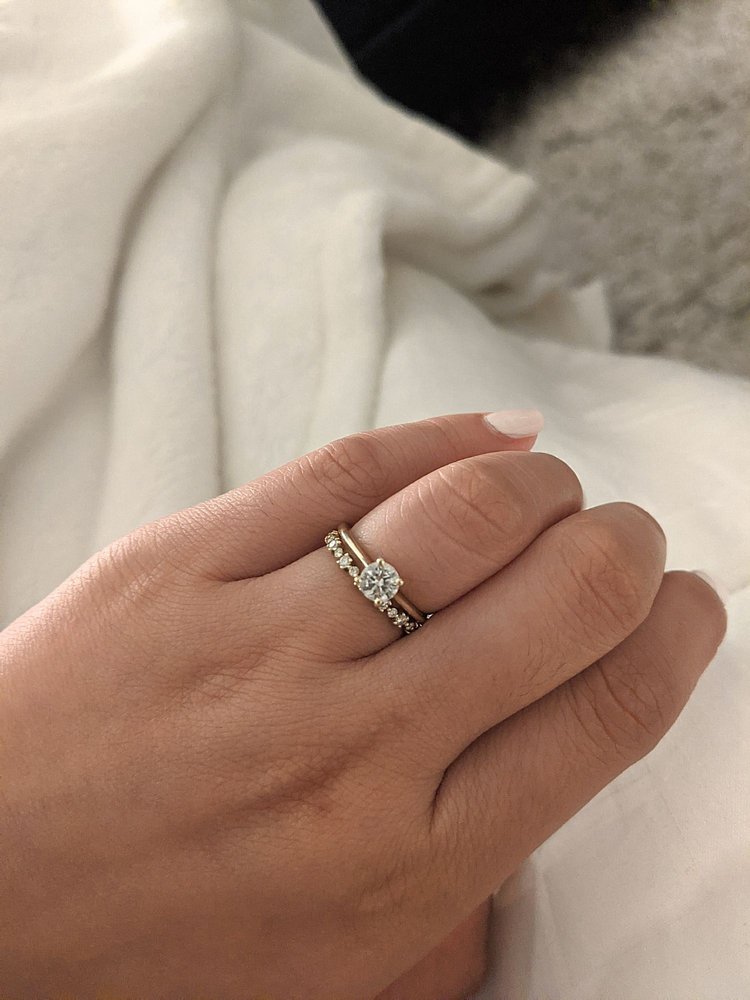 If you're on the fence about choosing North&South to purchase your jewelry from, don't be. They're an amazing choice - I would even say the best choice! You will not be disappointed. Elaine and her team are beyond competent when it comes to their craft. If you have a vision, they will try their best to make it come to life well within your budget. And if they feel that certain pieces or placements aren't optimal for what you're looking for, they will not hesitant to let you know! In those cases, they're quick to find solutions or alternatives to ensure quality. They're incredibly sweet as well! I'm still absolutely blown away each time I take a look at my engagement ring and wedding band. I've recommended family and friends to come. And those who have purchased jewelry have been so impressed! I can't recommend them enough!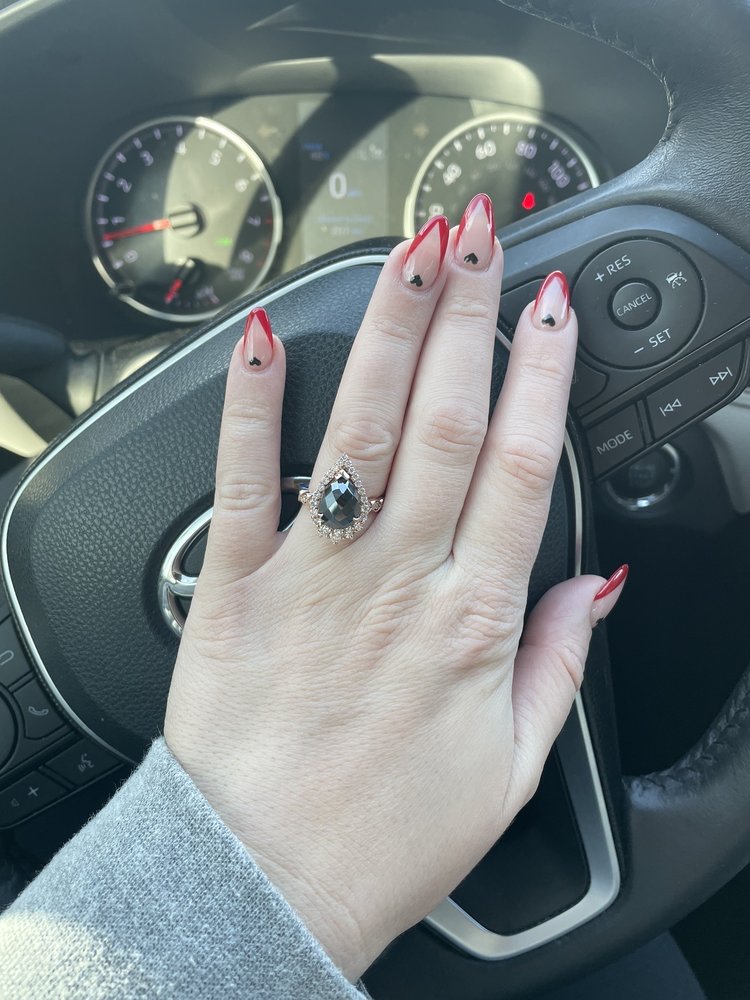 I couldn't say enough good things about this place. Me and my fiancee are over the moon with how my ring turned out. They have the best customer service and jewelry is too not h! They have our business for life!